Here is the latest update on the US 10 year Treasury yield, which has served as a useful sentiment barometer over the past many years. So far yields remain in a down trend, suggesting the contraction in risk asset prices is not yet complete and the US dollar and bond markets are still receiving relative safe-haven in flows of global capital.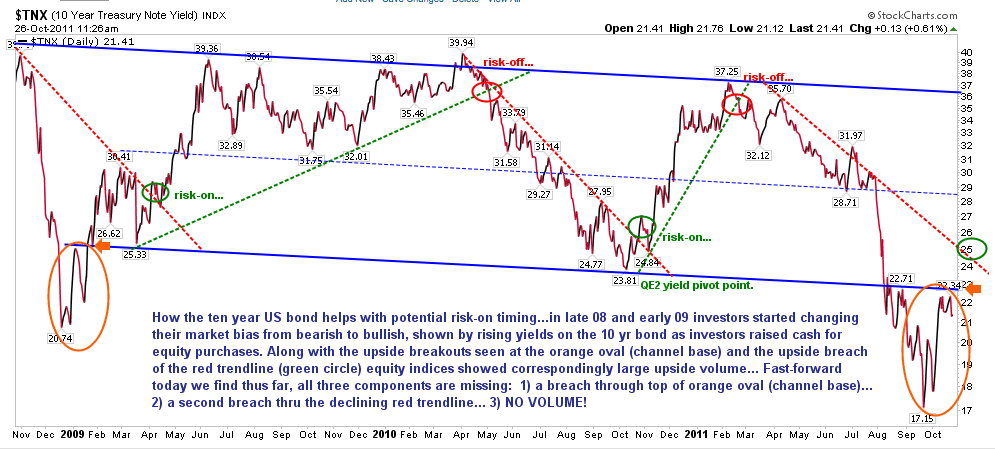 Source:  Cory Venable CMT, Venable Park Investment Counsel Inc.
Interestingly as European leaders continue to meet, to meet, to meet, we note the exact opposite trend in European bonds, where prices are falling and yields are spiking across most sovereign markets.  Here is a snap shot of french bond yields relative to german bond yields, France being one of the deemed stronger nations who are being asked to rescue Club-Med (Greece, Spain, Italy, Portugal, Ireland).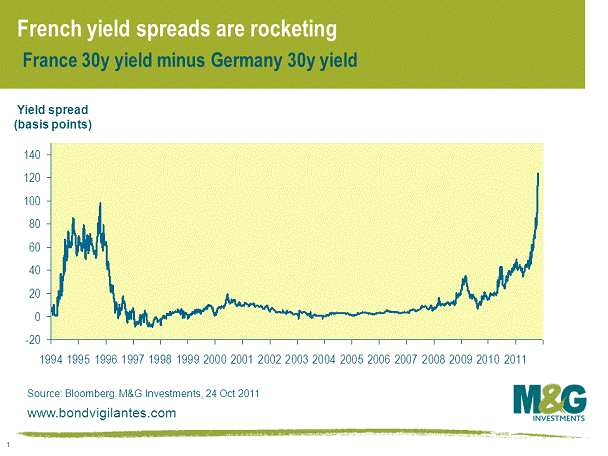 Increasing yields in France reflect concern that their bailout promises will threaten their AAA credit rating and is problematic since the plan of using the EFSF ( European Financial Stability Facility)  assumes France will act as one of the needed AAA guarantors.