As the punditry offers blow-by-blow on the daily swings and staggers of our punch drunk global stock market, we offer this simple update on all you really need to know:  US$ moving up.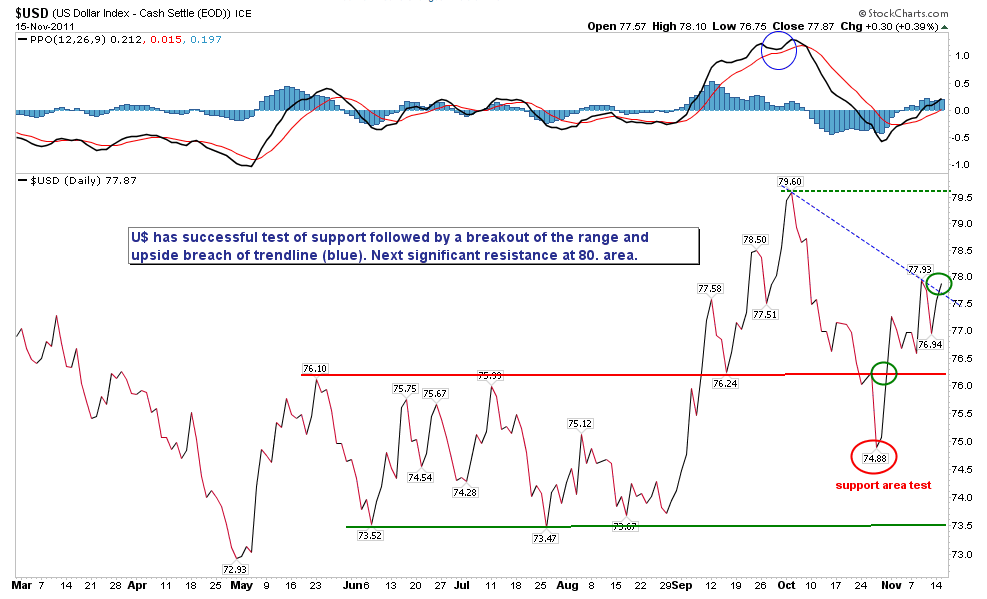 Source:  Cory Venable, CMT, Venable Park Investment Counsel Inc.
Recall the lesson of 2008 as captured below :  US dollar up, stock and commodity markets down.  The rest is simply noise.